"Art Trek" Sale Continues in conjuction with the Upstairs Artspace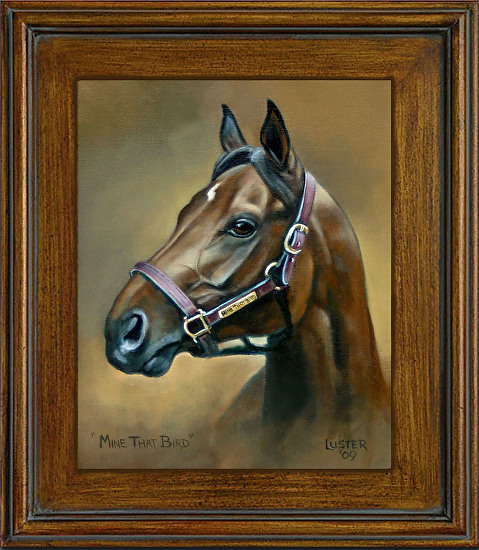 The Upstairs Artspace hosted their 6th annual "Art Trek" recently and we pullout out all the stops! The gallery is filled with work from Rich Nelson's Asheville studio, as well as pieces we continuously show of our incredible artists; local and some not! Many are on sale-so stop in soon to find your special piece.
In collaboration with the Tryon Riding & Hunt Club, and in honor of the famous Block House Steeplechase Race, Skyuka Fine Art hosted its 3rd Annual Equestrian Exhibit in April of 2014. Skyuka Fine Art would like to thank TR&HC for inviting us to partner with them once again, and we look forward to our involvement with them for 2015's race.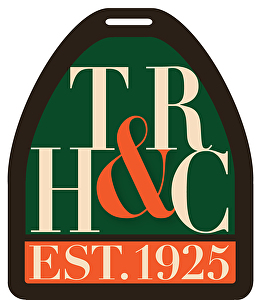 Richard Christian Nelson's recent painting "Steeplechase!" from the Tryon Riding And Hunt Club's annual Block House Steeplechase poster art is now available as a limited production giclee online!
Click here to see the available sizes.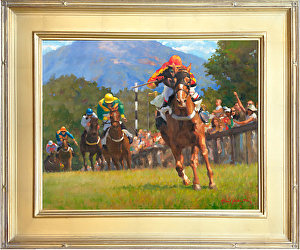 Skyuka Fine Art will be hosting
Please contact Kim at info@skyukafineart.com or call 828-817-3783 for more information.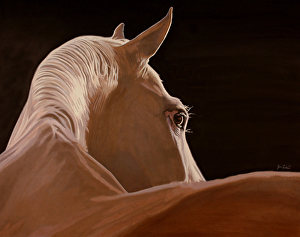 Jan Lukens "The Eye"
Skyuka Fine Art Gallery is committed to showing exceptional artwork from the present and past. Please visit us in Tryon, North Carolina. We're open Tues-Sat 11-5pm, or contact Kim Nelson at 828-817-3783. Owned and operated by Kim and Rich Nelson. Rich is an award-winning, nationally known artist and instructor who has recently opened up a working studio in the River Arts District in Asheville, NC. Visit his website to enjoy his outstanding work.