Great Christmas Gifts to be found! Online and in the gallery!
'Art… A Nelson Family Tradition', opened on Friday, December 5th with a reception from 5-8pm during the Holiday Christmas Stroll in downtown Tryon. Richard Christian Nelson is an award-winning portrait and gallery artist, and remarkably much of his family happens to have similar creative successes as well; inventors, illustrators, photographers, crafters, digital artists, musicians, writers and graphic designers. Many examples of this family's work will be on display including Richard's recent works from his trips to Boothbay, Maine, and Cashiers, North Carolina. Don't miss this chance to see the creativity gene at work throughout one family's history. Show is up until early January, 2015.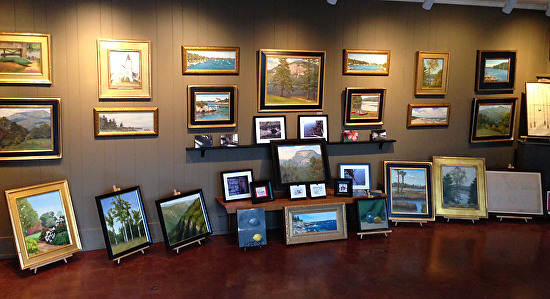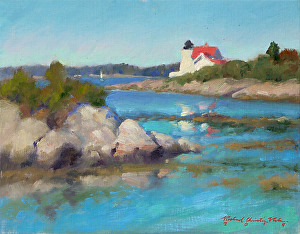 Richard Christian Nelson "Maine Lighthouse" 11 x 14

We are so pleased to announce that Skyuka Fine Art is growing! Come see us out at the new world class facility; Tryon Resort and International Equestrian Center. We had a cabin during their "Fall Session" and plan to move into their Legends Clubhouse in the Spring of 2015!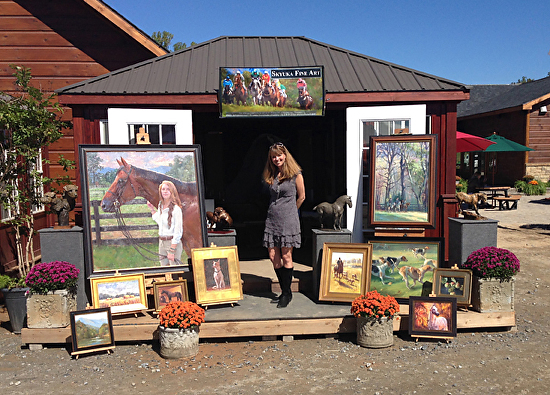 In collaboration with the Tryon Riding & Hunt Club, and in honor of the famous Block House Steeplechase Race, Skyuka Fine Art hosted its 3rd Annual Equestrian Exhibit in April of 2014. Skyuka Fine Art would like to thank TR&HC for inviting us to partner with them once again, and we look forward to our involvement with them for 2015's race.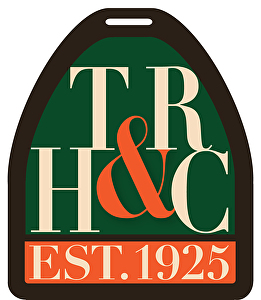 Please contact Kim at info@skyukafineart.com or call 828-817-3783 for more information.
"Golden Summer" Richard Oversmith
Skyuka Fine Art Gallery is committed to showing exceptional artwork from the present and past. Please visit us in Tryon, North Carolina. We're open Tues-Sat 11-5pm, or contact Kim Nelson at 828-817-3783. Owned and operated by Kim and Rich Nelson. Rich is an award-winning, nationally known artist and instructor who has recently opened up a working studio in the River Arts District in Asheville, NC. Visit his website to enjoy his outstanding work.