« Skyuka Fine Art Turns One! | Main | Fun Art and Memory Stirring Streetscapes »
If this week is any indicator for the year ahead, it's going to be a great one! This week Rich was notified that his "Charlotte" entry won first place for the commissioned portrait category in the Portrait Society of America's Members' Only Competition! We are so proud of Rich and all of his accomplishments, but this one is special. Typically Rich photographs many of his subjects due to the fact that they are too young to sit, or simply don't have the time or the inclination to do so. This portrait was different, Charlotte wanted to enjoy and experience sitting for her portrait. She sat for two full days in Rich's studio. As Rich sketched and painted, she quietly did her job; be a great subject. As you can see, and the Portrait Society concurs, the results were spectacular.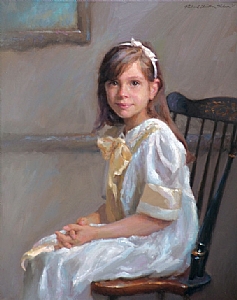 The family is shown here with Rich at a traditional portrait unveiling party with family and friends in their home. Charlotte's mother, in the time that Rich had been working on her daughter's portrait, decided she enjoyed her experience so much that she became a representative with Portraits Inc.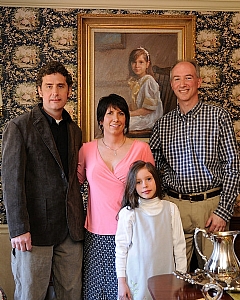 Rich is truly blessed to be able to do what he loves, have the talent to do it, work with great families like this, and gain accolades along his journey. Congrats to you Rich. You deserve it. Now get back into your studio and paint already!
---
---
Comments