Traditional Fine Art by Professional Artists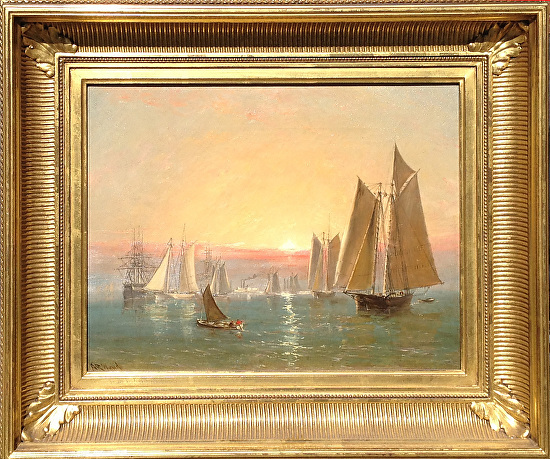 AR Waud "NY Harbor" circa 1880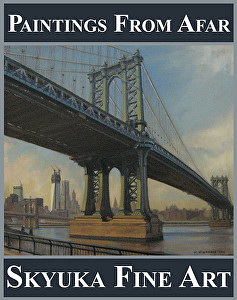 "Paintings From Afar" continues through May. We all love to travel, and this show will take you to places familiar to you, places you could only dream of, and places you wish to return to. This will be a group show including the works of Richard Christian Nelson, Michael McNamara, Keith Spencer, Jim Carson, William and Anne Jameson, Gary Cooley, Richard Oversmith, Linda Cheek, Dawn Whitelaw and Bill Lovett. As well as historical works such as works by Felix Von Schiller, German 1805-1853.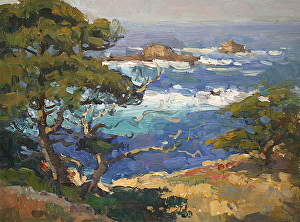 Richard Oversmith "Point Lobos"
Skyuka Fine Art Gallery is committed to showing exceptional artwork from the present and past. Please visit us in Tryon, North Carolina.
We're open Tues-Sat 10-5pm, or contact Kim Nelson at 828-817-3783. Owned and operated by Kim and Rich Nelson. Rich is an award-winning, nationally known artist and instructor who has recently opened up a working studio in the River Arts District in Asheville, NC. Visit his website to enjoy his outstanding work.

Tryon Gallery Trots return on April 13th, 2013 and continue with 'Second Saturdays' through October! Click here to go to their Facebook page.