Spring Sale! Contact Kim for discounts on outstanding original artwork!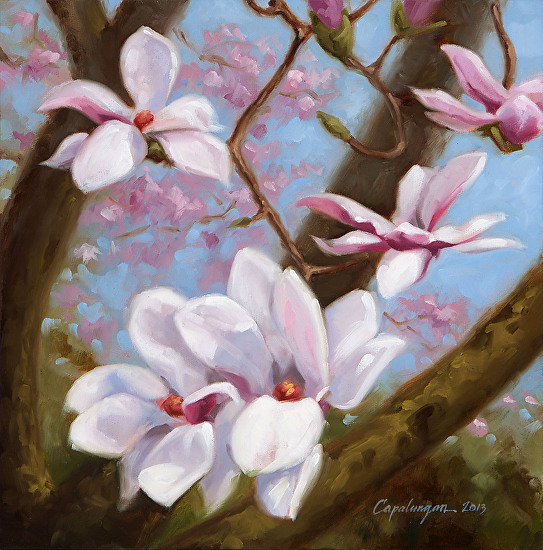 We are gearing up for some great new shows here later this spring and early summer. Many artists are hard at work behind their easels producing new pieces for you! In the mean time we need to make some room for all of those masterpieces! Please contact us if there are any works that you have been keeping an eye on as many of them are drastically reduced for a limited time only.
Like the above piece by Dave Cappalungan:
Magnolia 2 14 x 11 $850 now on sale for 30% off $595!
Too many works are on sale to edit information on the computer. Please contact Kim at info@skyukafineart.com or call 828-817-3783 to ask about that special piece your hoping is on sale, because it probably is! You couldn't possibly have a better excuse to say "Yes" to art!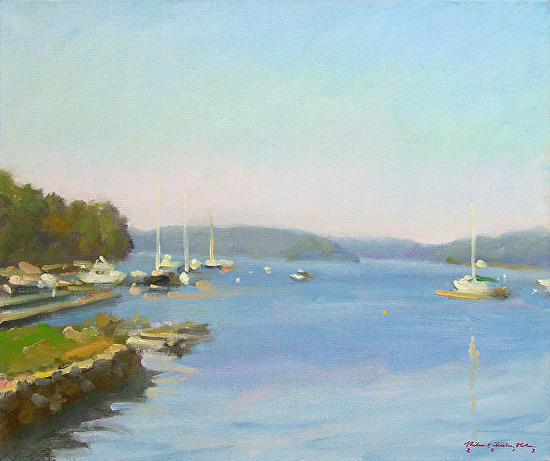 Richard Christian Nelson "East Booth Bay Afternoon" 20 x 24 oil on canvas $2950 now 25% off! $2200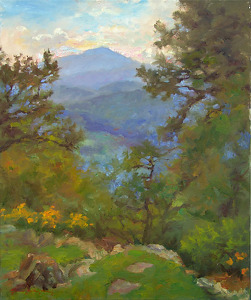 Richard Christian Nelson "Chinquapin View"
Skyuka Fine Art Gallery is committed to showing exceptional artwork from the present and past. Please visit us in Tryon, North Carolina. We're open Tues-Sat 11-5pm, or contact Kim Nelson at 828-817-3783. Owned and operated by Kim and Rich Nelson. Rich is an award-winning, nationally known artist and instructor who has recently opened up a working studio in the River Arts District in Asheville, NC. Visit his website to enjoy his outstanding work.