The day we waited for came and went with a bang! Our Open House on New Year's Day was truly a day to remember!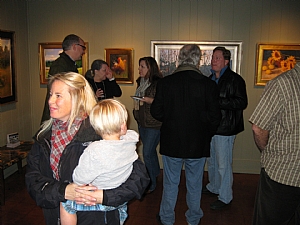 Hundreds turned out for our grand opening on 1-1-11 @ 1pm. The rain poured all day long, but that didn't keep away true art lovers. So many came to congratulate us, see the art, and ring in the New Year with a common goal in mind; enjoy the newest gallery in town. "Museum quality" is what I heard over and over again. Everyone was so genuinely happy to have such a high level of artists
from the past and present represented.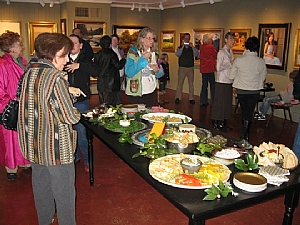 The Open House lasted for 4 hours, and the traffic didn't slow up until just before closing. It was such a treat to see so many old friends, and meet some new ones. We want to thank Pamela McCarthy, Connie Knirk, and Amy Jackson for their assistance during the opening. We couldn't have done it without you!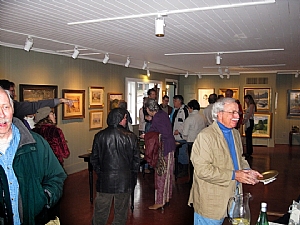 And I want to thank my husband Rich! Without all of his help getting the gallery going, setting up the website, and (let's not forget) his artwork, it just wouldn't have been possible. This is going to be quite an adventure together!