It is hard to believe, but we are coming up on our first anniversary here at the gallery. It was this time last year that we were building walls, tearing up carpet, and installing the correct lighting. Dust and excitement were in the air! We even had our priest, Father Patrick Winslow come and bless the gallery! We opened on New Year's Day by hosting a reception open to the public. The outpouring of well wishes and support was overwhelming, and we had no idea how well received our little gallery would soon become in our beloved little town of Tryon.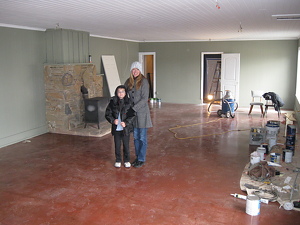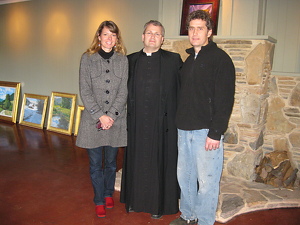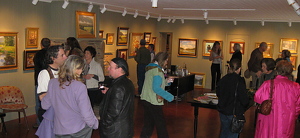 It's been a fantastic and art filled year! We've hung eight different shows, hosted a lecture, a concert, an auction, a jewelry party, and started a town gallery crawl. It has been a nonstop whirlwind of activity. Good activity. But the best activity (and my favorite) is when someone comes in, falls in love with a piece and takes it home with them. Finding new homes for the artwork we select for the gallery is what makes it all worth while. A heartfelt "congratulations" always pops out of my mouth when a client decides on a piece. I am so pleased that we've had the opportunity to connect one-of-a-kind original art, done by professional artists, with the right art lovers time and time again this year. This is what it is all about.
As we look forward to our second year here in Tryon, we'd like to start off by celebrating the past year, and ringing in the next with an open house here at the gallery. Please join us on January 1st from 1-5pm here at Skyuka Fine Art. It's gonna be another great year!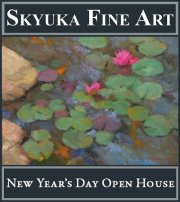 Comment on or Share this Article →
---