Opening receptions are such fun! And Keith Spencer's recent reception at our gallery was no exception.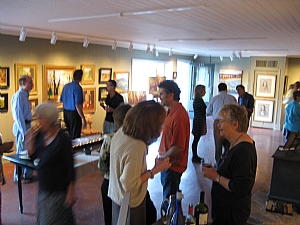 Many came out to enjoy and congratulate Keith on a fantastic new body of work.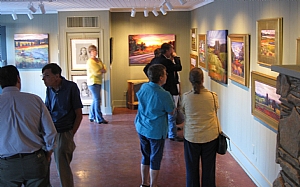 Some were old fans, and a number of new fans were definitely made that night.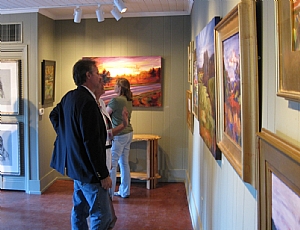 Keith's work displays both bold color choices and expressive brush strokes. In his latest piece, Sunset Strip, this talent of his is expertly displayed. The intense setting sunlight draws you in as much as the road in the foreground.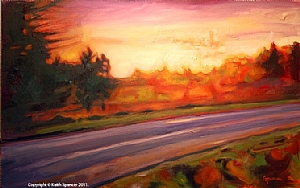 Keith's work will be on display at the gallery until October 7th. Don't miss this full color experience!