"Richard Oversmith-Travels Near & Far" at Skyuka Fine Art, Tryon, NC-Sept 27-Oct 24


Artist Richard Oversmith showcases his recent paintings at Skyuka Fine Art in Tryon, North Carolina from September 27th through October 24th 2014. "Richard Oversmith-Travels Near & Far" includes landscapes from his recent travels to France. Many depict colorful scenes of the Rivera, in particular the Cote d'Azur, as well as lovely street scenes from Provence. Oversmith visited the same lily pond where Monet was famously inspired and produced a stunning vibrant piece with reflective colors that dance off the water's surface. Also included in this solo exhibit are breathtaking paintings of lavender fields that you can almost smell.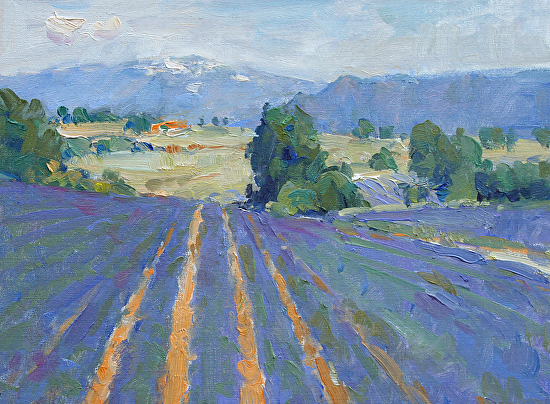 One of Richard Oversmith's favorite things to do is travel and paint 'en plein air'. "I've always a had a passion for both but, it wasn't until my first trip overseas that I first combined the two" Oversmith explains. While studying abroad in London his teacher's encouraged him to go outside and paint from life, on the streets on London. Since that initial experience Oversmith has found great joy in traveling both near and far to paint some of the worlds prettiest places. "My most memorable trip to date is the time I spent seven month living, with my family, in Brittany France. This trip was the first time Oversmith was afforded the luxury of painting every day! Oversmith reflects, "When you can paint everyday, that's when you really make the most progress in your work". Since that Brittany trip Oversmith has been back to France three time and to Italy once, as well as many beautiful US destinations. "Travel, in my opinion, is key to keeping a fresh view of where you live and paint. Asheville, where Oversmith calls home, is abundant with nature and beauty, but it's getting away from this area that truly keeps him motivated to paint Western North Carolina with fresh eyes.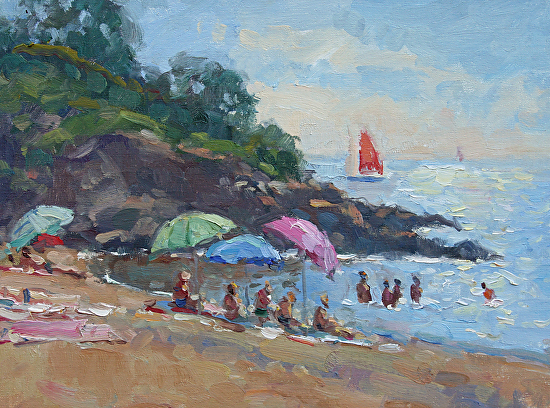 Please join us for the opening reception on Saturday, September 27th from 5-8pm . Richard Oversmith will be here to discuss his travels and artwork with you. Gallery Hours are Tuesday Through Saturday from 11-5, or by appointment at 828-817-3783. Skyuka Fine Art is located in downtown Tryon at 133 N. Trade St. For more information go to skyukafineart.com or email info@skyukafineart.com.